Attention Parents: 
Do You Have A Teenager?
Peak Performance Is One Of The Few Facilities
In The World To Offer TRUE Specialized MMA
Training Just For Teens… And They Can Experience
It For 30 Days Absolutely FREE.
Mixed Martial Arts Is The Fastest Growing Sport In
The USA And A Perfect Complement To Many Other
Sports Teens Are Involved In…Train With The Best!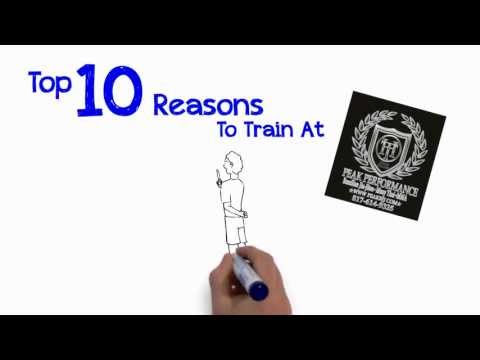 So you wanna be a fighter? Or maybe you just wanna be in shape like one?
Perhaps you've watched MMA on TV and think it would be fun to try but have no idea how to do it safely?
Most martial arts schools relegate teens to kids classes where they tower over everyone or to adult classes where even if they are the same size, lack the strength. Other schools still say they teach MMA when in fact they put MMA gloves on the students and teach them the same old garbage.
That's why we offer several Teen MMA classes where you'll train alongside others your age, size, and experience level learning the same techniques their favorite fighters actually use. Of course all Teen MMA athletes are welcome to attend both adult and youth classes, but rest assured we'll guide you on the safer path to world fight domination… with a careful eye on your partners and workout intensity.
At Peak Performance, we will give you all the tools you need to get started in a safe, friendly environment. That's not only top-notch MMA-specific classes for TEENS ONLY, but access to Brazilian Jiu-Jitsu, Muay Thai, Boxing, Wrestling, Judo, and Conditioning classes. These are the same core elements the pros train every day!
Classes at Peak Performance are geared toward the individual. Whether your interest is competing, losing weight, getting in shape, learning self-defense, gaining self-confidence, taking your athleticism to the next level, or just developing a strong mind and body, we can help you achieve your goal! We will be there every step of the way with you on your journey… we are all one team!
Think you can find all this anywhere else in the area? GOOD LUCK! Great instruction, great hours, great facility, and great people… and 30 DAYS FREE?!?!
Just Call (817) 614-9325 Or Fill-Out The Form Below To Get Started:

Call 817-614-9325 now to check out our teen mma classes in
Keller, North Fort Worth and North Richland Hills